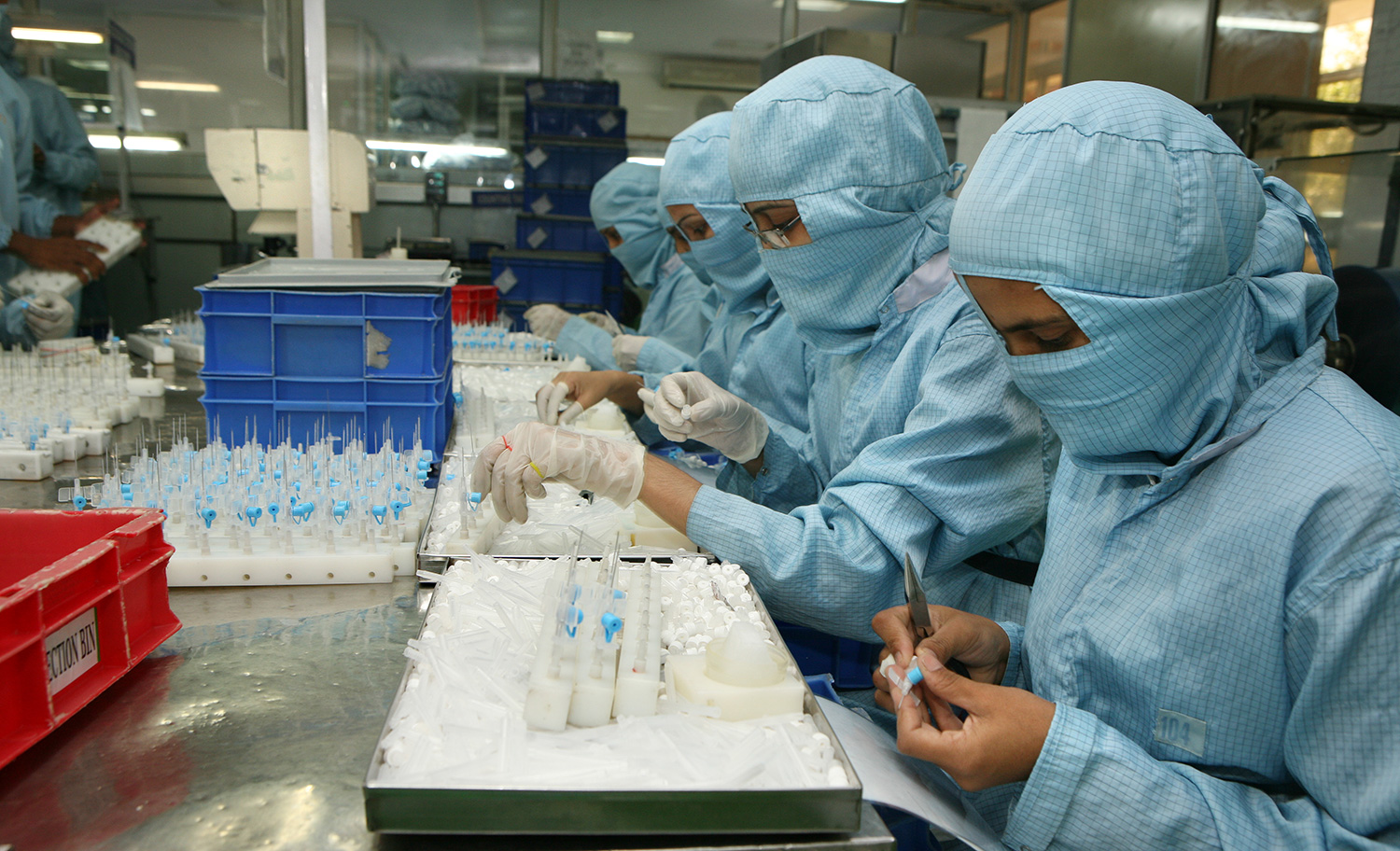 I remember when Tehelka did the sensational sting exposing the dirty world of Indian defence dealings. To me, it was inspiring. So was each of the stings carried out by them later, and then by India TV quite oft en. And as a mark of respect to the brave torch bearers of sting operations who put almost everything they have at stake to show the world the truth, we at The Sunday Indian started our sting operations cell. Our past stings have exposed the fake passport racket in India and the way cow bones are used to make statues of gods and goddesses in India. But I think those stings were nothing compared to the sensational sting operation that we carried in our last issue... It showed the world how an Abu Salem or a Kasab can enter India – despite being well known – and then systematically get a driving licence, a house ownership, a house on rent, a bank account, a mobile number and even a PAN card! All we didn't do was to apply for an Indian passport on that basis; I am sure we would've got that too, as we had proven in our previous fake passport sting. In our last issue's sting, horror of horrors, our able journalist Umesh Patil went ahead and got India's most notorious address – that of Nithari accused Moninder Singh – to be owned by none other than the name-changed Abu Salem, India's most notorious gangster, and then rented out to the name-changed Kasab, India's most notorious terrorist! When I saw it all, I didn't know whether to laugh or to cry! Laugh, because this is most unbelievable – it's hilarious that all this can happen in India. And cry, because this is how easily we sell ourselves in India despite all the three – Salem, Kasab, Moninder Singh –being red alert cases. This is how we compromise with our nation's security. And this time, it wasn't the government doing it. It was us, the common people, who were unknowingly helping a terrorist get a new identity. It was a private sector bank giving him a bank account; it was a private sector telecom company allotting him a mobile number. This is our respect for the lives of Indians and this is our respect for the security of our country and this is how we pay homage to 26/11.
This sting was important for us to carry out. Because there is no other topic on which I had ever written five consecutive edits! Yes, 26/11 shook this nation and me. And I wrote for five consecutive weeks on the same topic (refer to
http://arindamchaudhuri.blogspot.com/2008/12/why-not-outsource-our-parliament-itself.html )
and had said that such an incident will happen again. Thankfully, it hasn't yet. But typically, such incidents start during the festive season in India. It's the beginning of that season now and we wanted the government to know the loopholes and plug them before another attack happens. We wanted to show how easy it is to make such incidents happen. And we wanted to show that India has learnt nothing. A driving licence, a bank account, a Pan card, a mobile number, are all not as simple as they sound. They are of relevance to this nation's security; and if these keep getting sold for prices as low as a few thousand bucks, then we are ourselves planning the murder of our nation's peace. This, we must not!

It actually made me happy to read the way the RTO at least acted – from shutting down the Mathura RTO, where the sting happened, to starting a whole process of cleansing nationwide, it was heartening. It was also very exciting to see about fi ft y newspapers in 12 languages pick up the news and propagate the sting and the cause. And above all, it was so heartening to have India TV living up to its courageous reputation and coming to support us as our TV partners. With their huge TRPs, India TV reached almost every other Indian household in a manner only they could've done! I do hope that the effort that we made, to expose how vulnerable we still are despite 26/11, doesn't go waste. And I also hope this warning helps us wake up and avoid further calamities. However, our job is to keep giving you, our readers, the very best in terms of commitment in exposing the rot in this nation, and thereby help in nation building. We will keep doing our job through great journalism or through powerful stings. For stings do sting! And for those who missed out on our last issue, please log on to our website (www.thesundayindian.com/27092009/storyd.asp?sid=7756&pageno=1 ) for the full story. Or to www.Indiatvnews.com/videoarchives/ to see the recordings of the India TV coverage. Do send us your feedback and comments. It's always invaluable. Jai hind!