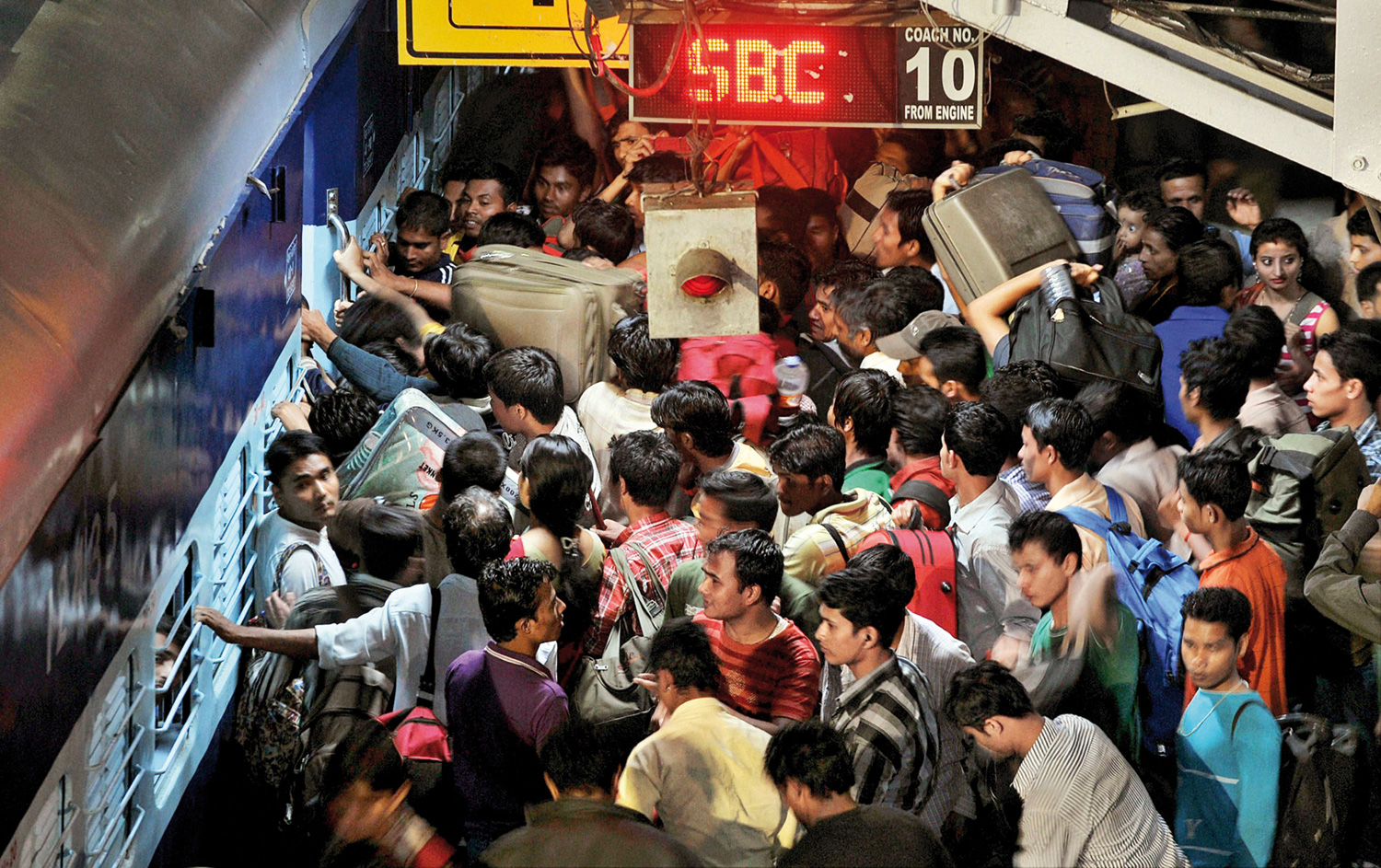 We had started our magazine with the first edit headline written as "We will change your outlook". Yes, the idea was to change your outlook in all respects including the one I am writing today. Well, the story started way back in 2002 when Outlook – the magazine – did a B-School ranking and ranked IIPM – our parent institute – very high! We had participated for the first time ever in a B-School survey and the reason was it claimed to be the only survey where everything was quantitative; so there was no question of value judgment! And the result really excited us. The next year also we participated and their magazine ranked us high; in fact one rank higher! Just that there was one problem. The surveyor who had come to rank us, the owner of a one-man market research firm (on behalf of another gentleman named Maheshwar Peri – the publisher of Outlook) had told me that he had already surveyed all other B-Schools and we were the last B-School he was coming to. And going by our figures on one parameter – that of industry interface – he was sure that our rank will be No 1 in that category.

He had scrutinised our papers thoroughly and cross questioned us like an Income Tax officer before saying what he said about ranking. So, when the ranking came out and we saw we got ranked 4th, I was a little amused. But since the ranking was really high, I didn't bother much. However, while closing the magazine, I saw one line written below the article. It said that the details of the rankings are available at a website whose address was given. So I went there just out of curiosity. Our overall rank was 17th and the industry interface rank was 4th. And in most other quantitative parameters, we were in top ten to fifteen. Then how was our rank 17th? Well, after all claims of quantitative parameters of ranking came four ranking parameters, which we were never told of. These were parameters like industry perception, faculty perception, student perception etc., where our ranks were 46th to 49th! Out of 50 BSchools!! Below the names no one had heard till then!! I then realised the game. To keep our rank low, this was the game he had played – that of perception parameters where he could freely manipulate. So I called him up and said what he has done is most unethical and we will never participate in his fraud rankings ever again and banged the phone down! The next day I read it in a leading national daily that IIPM has been taken out of the Outlook B-School rankings due to heavy complaints of data fudging. There were no complaints in the first year! So they came during the second year too; and they ranked us one step higher! And suddenly complaints came when I caught their fraud. Well, I took this matter up as aggressively as possible with the paper. But strangely, they refused to listen to us. Every other media house was satisfied with our logic and didn't bother to pick up the false story. But they didn't budge. Later, I came to know that this man's close relative is very close to the people at the top in that newspaper and is a big media personality who got him the Outlook B-School ranking account too. So it was obvious. And the matter ended there.

Peace prevailed for a few years. Till we decided to enter the media business ourselves. We started with Business & Economy. Almost immediately, one competing business magazine, which was behind the market leader Business Today (and knew they would be hit most with the success of Business & Economy) initiated one of their consulting editors to do a word by word blatantly false and patently negative story about us in her private yellow journal. And then they spread that story in every other media. Unfortunately, not many picked it up again and it remained a petty blog thing. Seeing the failed effort, the business magazine concerned picked the story itself only and did a hatchet job – unable to hide their agenda anymore, i.e. to defame us and harm our business so that our magazine cannot take off . Of course, our magazine took off . In fact, it sky rocketed; and ate into the business of the competing brand immensely. That's when we started planning to do what we wanted to do always. Launch our own weekly news magazine. The word spread and Outlook magazine, rather Maheshwar Peri again got activated and hyper active. They knew India Today was the leader and the magazine which will be hit most by the launch of a new weekly newsmagazine would be Outlook.

So, through Outlook, Peri again started a malicious campaign against us. We decided to respond back with legal action. That's when they probably came up with a brilliant idea. They decided to allow their publisher, the same Peri fellow to start an education magazine of his – with obvious support from them and other vested interest groups. Thus, Peri today is perhaps the only publisher of a media house whose owners are gracious enough to have let him start a profit making education magazine too on the side – at least that's how we are made to believe!! And now while Outlook stays clean, this poor in quality and shady new yellow journal called Career 360 keeps doing illogical and brazenly false stories about IIPM! The latest being a story based upon the response to a false question sent to the education authorities in Europe where our partner Institute is based in – a process they followed in past too. Of course, we at IIPM like answering all these disgusting yellow journalists in court. And the courts have admitted our defamation cases against them. And it is only a matter of time before justice is done.

The real issue is somewhere else. And it is the lucrative business of ranking B-Schools – from where the entire muck started… and the mafia that exists and flourishes there.

Well this is how the ranking gentleman used to operate then. Before leaving our office in the first year he ranked us i.e. in 2002, he said he wanted a small favour. He had a small website where all institutes he ranks, including the IIMs, advertise. So he wanted an ad from us for his website. It was not very clean specially because he wanted the ad money of one lakh rupees in cash. We said no. But said we will support his website if he would take a cheque. He readily and happily agreed. And we paid up. I didn't feel too good about it. But he promised us this was a personal favour and his site was visited by lots of B-School students. His logic was we would benefit and the act of giving him money for an ad was not a bribe (it was just a personal favour!) and it had nothing to do with the rankings as they were totally based on quantitative parameters. Anyway, the next year before leaving, he made the same request again. Only this time the amount was 2.5 lakh. We paid that too. By cheque of course. However, there was a feeling of dirt inside me. So, when I saw the fraud he was committing, even when it came to the rankings by introducing qualitative parameters and deliberately giving us last rankings there, I had no qualms about giving him what he deserved over the phone. And I am very proud of it. The way he was operating, it was obvious he was making all this money hands in glove with Peri. And, it was an open secret that he was taking money from all B-Schools he was ranking. And we told it to Outlook too that it was unethical to let a man who had business interests with B-Schools through his website rank B- Schools. No one bothered to listen! And he continued ranking for some years for Outlook till he joined Mint and started using Mint to do his filth – including writing brazenly false articles on IIPM – directly and indirectly. Incidentally, the investigative team of TSI have captured the ranking agency gentleman on camera happily saying that for Rs 50,000, we could take his letterhead and fill it up with whatever we wanted. For details of this really interesting footage, please do go to www.thesundayindian.com .

Of course, with the ranking gentleman out, but the B-School relations intact, Peri had to start his education magazine! And no wonder in the last issue of his magazine Career 360, he has ranked the best B-Schools of India! What still riles me is the sanctimonious and holier than thou attitude adopted by Maheshwar Peri and his brazen double standards when Outlook was slamming IIPM in 2008. At that time, Outlook publicly wrote that it was de facto banning another B-School for misleading data and vowing never to take any ads from that institute. That institute happens to be one of the heaviest advertisers supporting Peri and his immoral ventures even now! Talk about double standards! What a mockery of journalism and rankings! And it continues! At TSI, we promise that never has such a thing happened. And never will it. That's why Daily Indian Media, and The Sunday Indian in particular, have become symbols of fearless journalism in India. And has for many, changed their Outlook!