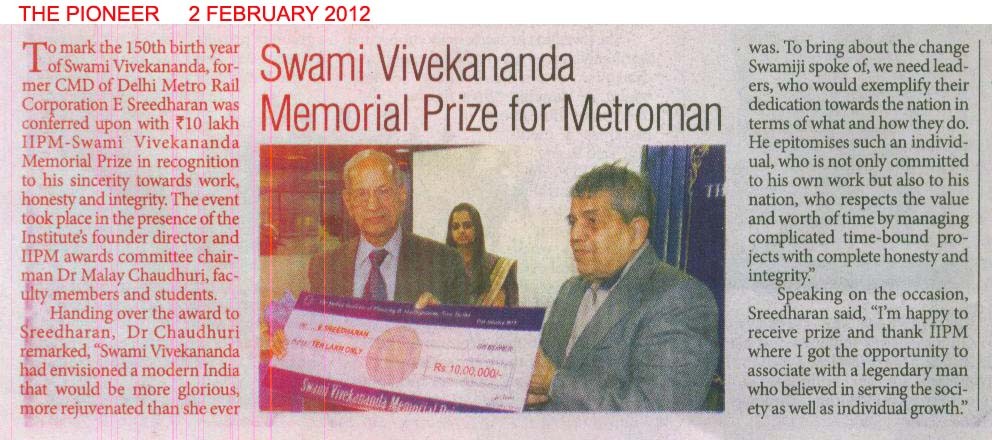 To mark the 150th birth year of Swami Vivekananda, former CMD of Delhi Metro Rail Corporation E Sreedharan was conferred upon with Rs10 lakh IIPM-Swami Vivekananda Memorial Prize in recognition to his sincerity towards work, honesty and integrity.

The event took place in the presence of the Institute's founder director and IIPM awards committee chairman Dr Malay Chaudhuri, faculty members and students.

Handing over the award to Sreedharan, Dr Chaudhuri remarked, "Swami Vivekananda had envisioned a modern India that would be more glorious, more rejuvenated than she ever was. To bring about the change Swamiji spoke of, we need leaders, who would exemplify their dedication towards the nation in terms of what and how they do. He epitomises such an individual, who is not only committed to his own work but also to his nation, who respects the value and worth of time by managing complicated time-bound projects with complete honesty and integrity."

Speaking on the occasion, Sreedharan said, "I'm happy to receive prize and thank IIPM where I got the opportunity to associate with a legendary man who believed in serving the society as well as individual growth.