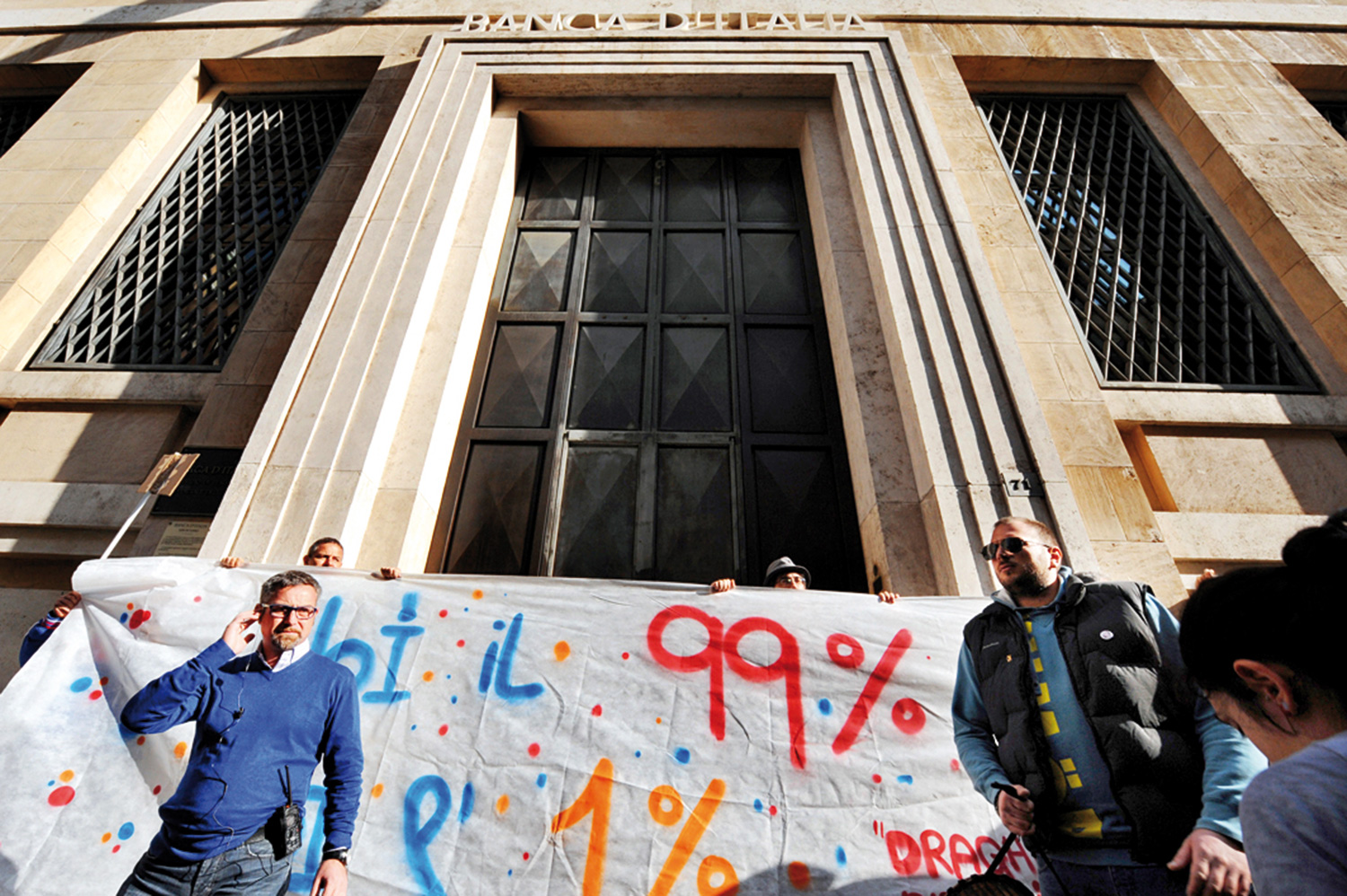 A few days back, at the fourth International Conference on Federalism, the Prime Minister, Dr. Manmohan Singh, voiced his concerns over the dangers posed by narrow political interests (on account of regional politics) that are coming in the way of the larger national interest. No doubt, our honourable Prime Minister has learnt the harsh realities of coalition politics the hard way, which was evident from his speech. In fact, a classic metaphor of such coalition compulsions was evident in the manner the Centre has been handling the Nandigram issue. The Centre's stance amply vindicates its sheer helplessness on account of its dependence on CPI(M). All that the Centre did was to send one battalion of CRPF from Dhanbad...And that's it! As the CPI(M) cadres continued with their victory procession and made sure that the entire Nandigram was reconverted into a red bastion, the CRPF contingent was kept strangled at Tamluk. The reason why something like this happened is no secret, as it is all based on the compulsions of sustaining the Fahrenheit figure of 272 at Lok Sabha. And this has been going on for long. It is the same reason why Karunanidhi can say anything about Lord Ram and get away with it. It is the same reason due to which special efforts are made to keep criminal politicians (for records, almost one fourth of our MPs are facing charges of corruption, arson, murder and even rape!) in good humour; and it is for the same reason because of which the Congress, though reluctantly, had to keep aside the Indo-US nuclear deal.

From the nineties onwards, the regional parties have started playing a more dominant role in national politics, as the top national parties like Congress and BJP started receiving fractured mandates. While the representation of Congress in the Parliament has been on a decline, the mandate for BJP has never reached a level from where it could make a government on its own. Most of the regional parties, whose ascension has been on the basis of an anti-Congress stance, realised that their regional interests can be served best only if they have a stake in the Central government. Even though initially many of them were belligerent towards BJP for its communal tag, eventually many of the regional parties realised that their long term interests can only be served better by shedding their inhibitions towards BJP. More so, it made sense for the BJP to join hands with the regional parties and form some kind of alliance, as more often than not, BJP has been mostly restricted to the Hindi speaking belt of India with virtually nil or a marginal presence in the rest of the country.

The tactic of arm twisting was initially started by Telugu Desam, which attempted at that time what the CPI(M) is doing now, i.e. power without responsibility. It was during the NDA regime that Hyderabad reached its zenith as the new Silicon hub of India. Almost every dignitary who came to India was made to pay a visit to the state capital, Hyderabad. Most of the ministries were in hurry to expedite the clearance of any big ticket project which was meant for Andhra Pradesh. Perhaps such was the order from the PMO. This line of approach was later picked up by DMK, which, though being ideologically much opposed to the BJP, found it convenient to keep aside the Dravidian politics and work in tandem with BJP in the NDA in their quest to make Tamil Nadu a major manufacturing as well as an IT hub of India. Soon, many big ticket automobile giants were headed for Chennai. The Biju Janata Dal of Orissa led by Naveen Pattnaik and even Farooq Abdullah of Jammu & Kashmir did the same thing in their own ways.

While the regional parties started becoming popular names even beyond their regions, and while they started dreaming of spreading out their wings, what they did not groom in the meantime was a national vision. None of them had or have a clear cut vision on foreign policy, defence policy, trade policy, or for that matter any policy, as these were never required for running a state. This attitude was reflected even in their fight against internal security issues as they were satisfied enough to make their own state secure. The rest of India was never important.

In the given scenario Dr. Singh's outburst wasn't wrong, but then we also need to realise that coalition governments are here to stay. And a single party coming to power is neither a possibility nor a solution as history has been witness to the fact that a single party in power tends to get dictatorial. So, acknowledging the fact that compulsions of a coalition would exist as it is an extension of myriad aspirations emanating from diverse communities, we need to still productively engage in positive political pluralism and set an example for the world. It is indeed challenging but then if we lose it now, needless to say, we lose it forever!