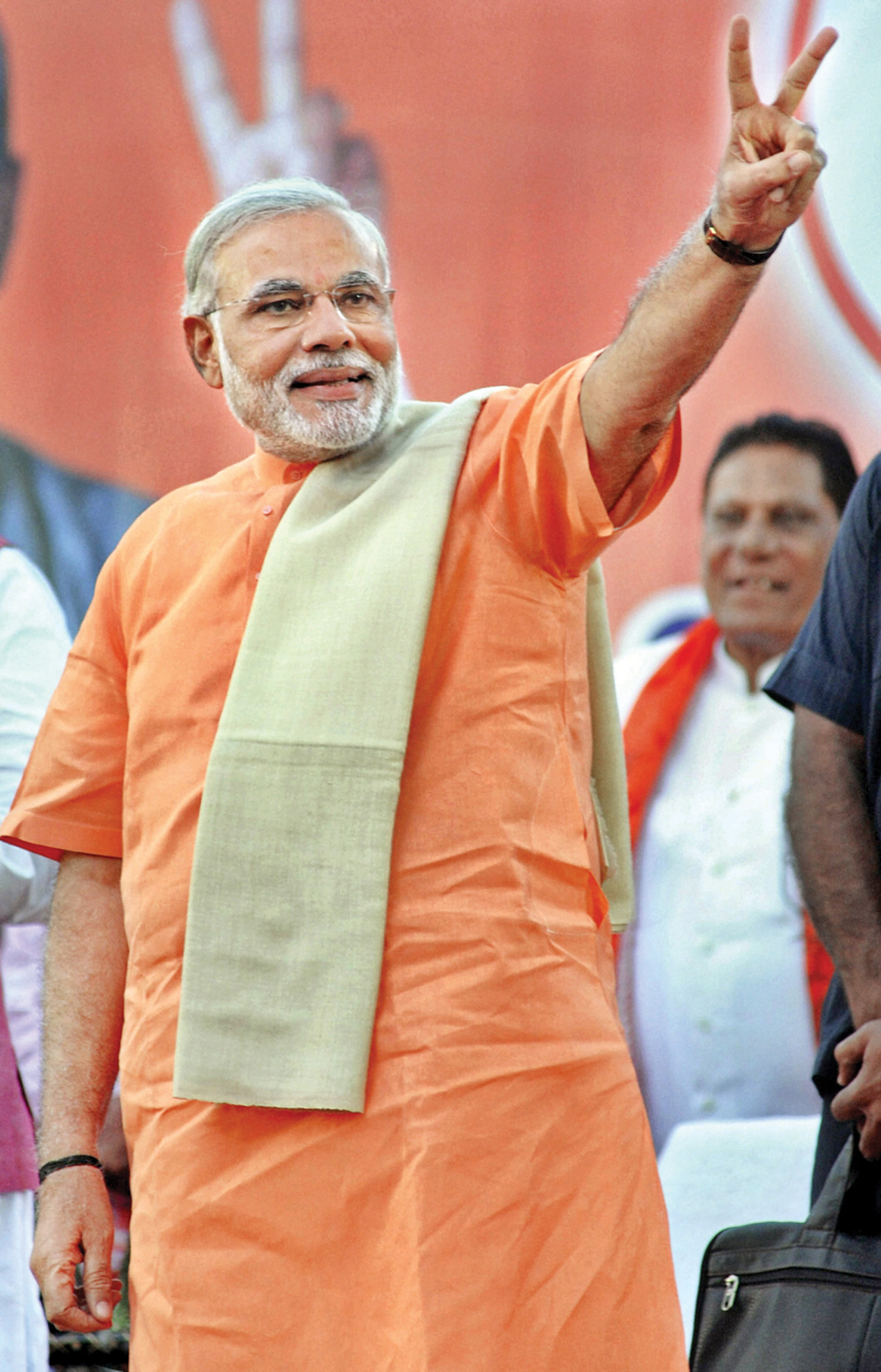 Narendra Modi could not have asked for a better New Year gift from the people of Gujarat. Gujaratis came forward and wholeheartedly voted for Mr Modi and gave him the mandate to rule the state for the second consecutive term. A feat, which only a handful of Indian leaders have achieved till date. Though Mr Modi won a majority with 117 seats, it seems he was expecting to win around 125 in the 182-member legislature. Irrespective of the numbers, what makes this win big for Modi is the kind of odds he was against, in this election. Most of the experts and established media houses ruled out the possibility of Modi being re-elected, for those who felt Modi would make it again, they forecast a hung outcome or win with a wafer thin margin. Modi has proved all of them wrong.

There were two things that worked in his favour in this election. His campaign which started on a shaky ground gained momentum at a later stage, after the historic Freudian slip of 'merchants of death' from Congress President Sonia Gandhi. In fact, his initial campaign on the developmental plank was not holding ground, but this remark reaped huge dividends for Modi. The second reason that catapulted Modi, was Modi himself. And it is on account of his clean image and for the kind of developmental initiatives that he has taken up in the state. It is remarkable that with so many dissidents within his own party and being so much under media scanner all the time, never ever has there been a corruption charge against him. Also, along with that there isn't any doubt that he has been an astute administrator. The manner in which his administration has handled several crises, including the floods in Surat, is something which is commendable. Other than that, starting from road infrastructure to agriculture, education to power generation, the initiatives taken by his government is overtly visible. Moreover, he has also been instrumental in making Gujarat one of the most favourable investment destinations, within the country. Also, in terms of overall socio-economic development the state of Gujarat has been a frontrunner for sometime now. It is not that all these achievements would eclipse the horrific post-Godhra backlash, but then if one has to correlate Modi's developmental initiatives to his electoral victory, the most interesting aspect that emerges is that, when it comes to electing the representative, it is development that takes precedence over everything else for the voter.

At the national level, this victory is not just for Modi but it also brings about good news for the BJP, which had gradually been fading away from people's memory. It is the party that is to be blamed for it as for long it has been fighting its internal conflicts on account of which it lost its presence in the mainstream national politics. Except for some comments on the Nandigram issue here and there, BJP as a party has, of late, failed to take up strategic issues of national interest to the forefront, which it was always known to do. As a net effect, BJP's image as an effective alternative to the ruling UPA has taken a huge dip. This win surely has revived bjp at a national level and brought it back big time into public memory. It would elevate Modi next to L.K. Advani and it is for sure that BJP would try to leverage both, Modi's victory and brand to bounce back to the national scene.

However, whether Modi will work positively for bjp at the national level is doubtful. But I have my reservations about the extent to which this strategy would succeed.

Going by precedence, it has been seen, leaders at the regional level are not able to make a dent, when it comes to national politics. Astoundingly successful state leaders can appeal their respective regions, but fail terribly when it comes to national level politics. So if BJP has to create some ripples in national politics, unfortunately Modi may not be the solution; the solution might lie actually with national figures like L.K. Advani, Arun Jaitley, Sushma Swaraj, and the likes. So as of now, the only takeaway for the party is to replicate Modi's development agenda in the states where it is in power.

And for the others the writing on the wall is clear: As political misadventures are the unfortunate order of the day, if one has to win over the electorate, nothing can substitute all round socio-economic development and that too equitably.