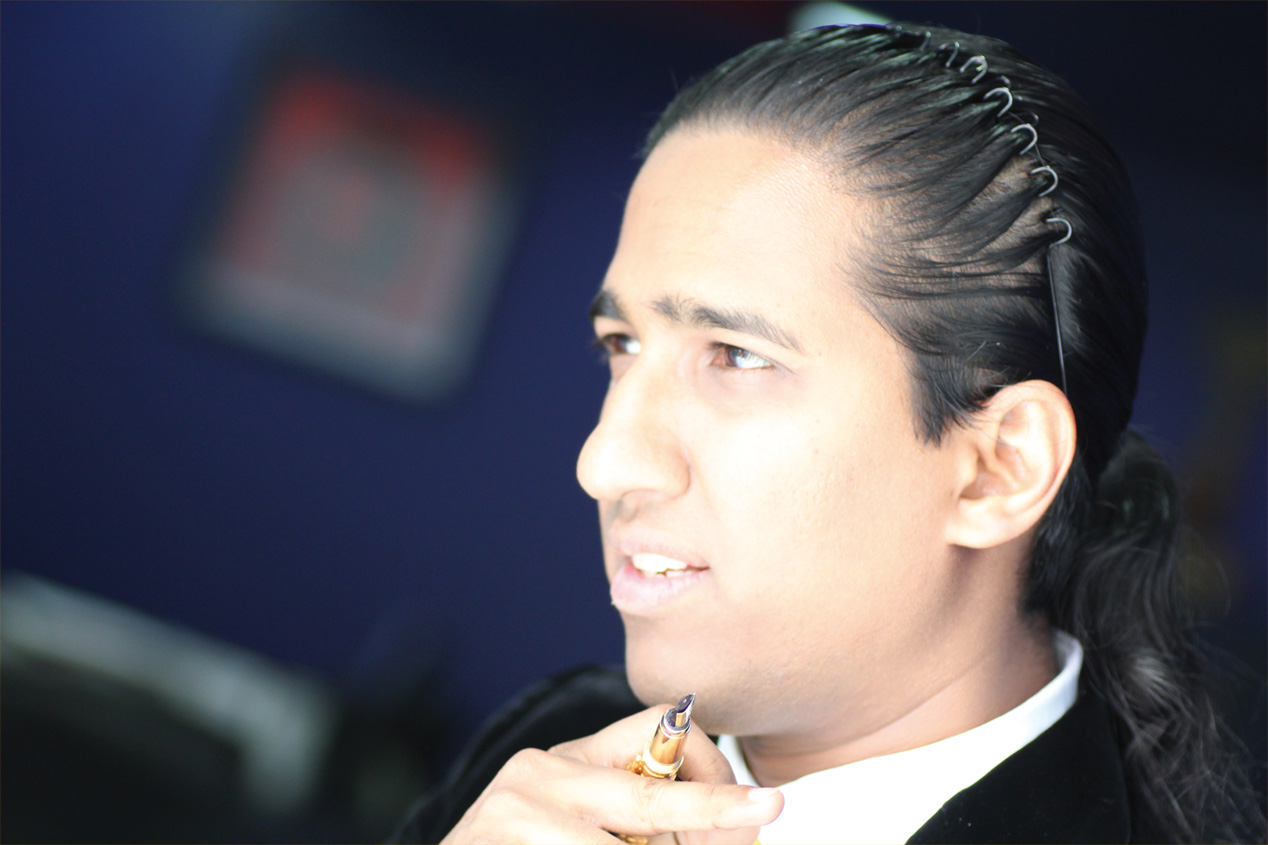 Mayawati's sweeping victory in the Uttar Pradesh Assembly elections was a vindication of the fact that all is not yet lost of the cause of India. The nation's largest and perhaps one of the worst ruled state is finally out of the clutches of mafia rule and is probably heading towards a new dawn of equitable social and economic development. Mayawati's victory is not only significant that a Dalit woman has once again been given the mantle of the largest state, but is also the reflection of the changing dynamics of India's socio-political milieu. Her sweeping victory is one of the biggest of Indian democracy, by all parameters.

Probably for the first time in the history of modern India, people cut across caste lines and came together to vote for a woman who is known to be a hard task master and accepts no nonsense. Two years ago, when the people of Bihar dethroned Lalu Prasad and rejected his caste-based divisive politics and reinstated Nitish Kumar, they had shown the path. Despite this, Mulayam Singh Yadav and his right hand Amar Singh missed the writing on the wall. In the last nearly four years of Mulayam's rule, he has shown the extent that criminalisation of politics and crony capitalism can go. While party members like Mukhtar Ansari, Atiq Ahmed and Raja Bhaiya ran their fiefdoms untrammeled like autocratic rulers and engineered arson of their own accord, Mulayam preferred to look the other way. Kidnappings, contract killings, rape and the hard to forget Nithari like incidents were becoming more of a norm, rather than an exception. Not only that, development was restricted to Noida, Ghaziabad and his village of Saifai (which is more like a five star resort than a village), while the rest of the state reeled under acute shortage of power, employment, road connectivity and peace. No one knows how much money has been siphoned in the last nearly four years. It is no secret that Mulayam's version of industrialisation was all about doling out favours to his friends whose names are too well known to merit a mention. Mulayam let the situation drift in this manner because he was sure that the Muslim-Yadav vote bank would see him through, come what may.

Eventually, hope for good governance had to win over identity politics. Incidentally, people voted for the Dalit woman because they wanted to at least be safe in their homes. Uttar Pradesh has been one of the last bastions of identity politics, where caste matters to such an extent that every other factor takes a back seat. This election gave that "reality" a burial. Mayawati's victory is also historical for the fact that after a long time, one party crossed the simple majority mark on its own without the crutches of other parties.

This is no mean achievement knowing that in the recent past, Uttar Pradesh has been infamous for the fractured mandates, giving rise to rampant horse trading and unabashed politicking. Previously, whoever was running the government was very dependent on these smaller parties or breakaway factions for survival, that governance and development was the last thing in their mind. What always took precedence was the survival of the government and for that they would go to any extent to appease these small time MLAs, who were like kingmakers threatening to topple a government any moment. Another reason which needs to be mentioned is that the communal politics of BJP and identity politics of Samajwadi Party have been given a thumbs down by the electorate, a similar thumbs down has also been given to the Congress. Rahul Gandhi campaigned extensively, which was a dress rehearsal before the 2009 general elections and proved that he has a long way to go. The voters too did not fall for any of the rhetoric. What they wanted was stability, peace and progress and they voted for that. Mayawati's biggest achievement is her social engineering, whereby she brought the upper castes, scheduled castes, other backward classes and Muslims together and thus heralded the beginning of a new India. Her victory has been a true victory of India's identity of being a secular nation.

So where do we go from here? Now that half the job is done, the bigger test awaits Mayawati. She has to deliver on the trust that people have reposed in her and usher in development along with peace. At the same time, she has to make sure that the type of crony capitalism the previous government encouraged should be completely dismantled. She should not go in for a witch hunt and not rollback all the projects that were started by the previous governmment, because that would only hurt the interest of Uttar Pradesh. The manner in which she has successfully managed to coalesce all castes and communities, she needs to replicate similar success in engineering the socio-economic initiatives and herald the beginning of a new India. She has worked hard to achieve this and now is her opportunity to prove her mettle not only to the citizens of Uttar Pradesh, but the entire country.