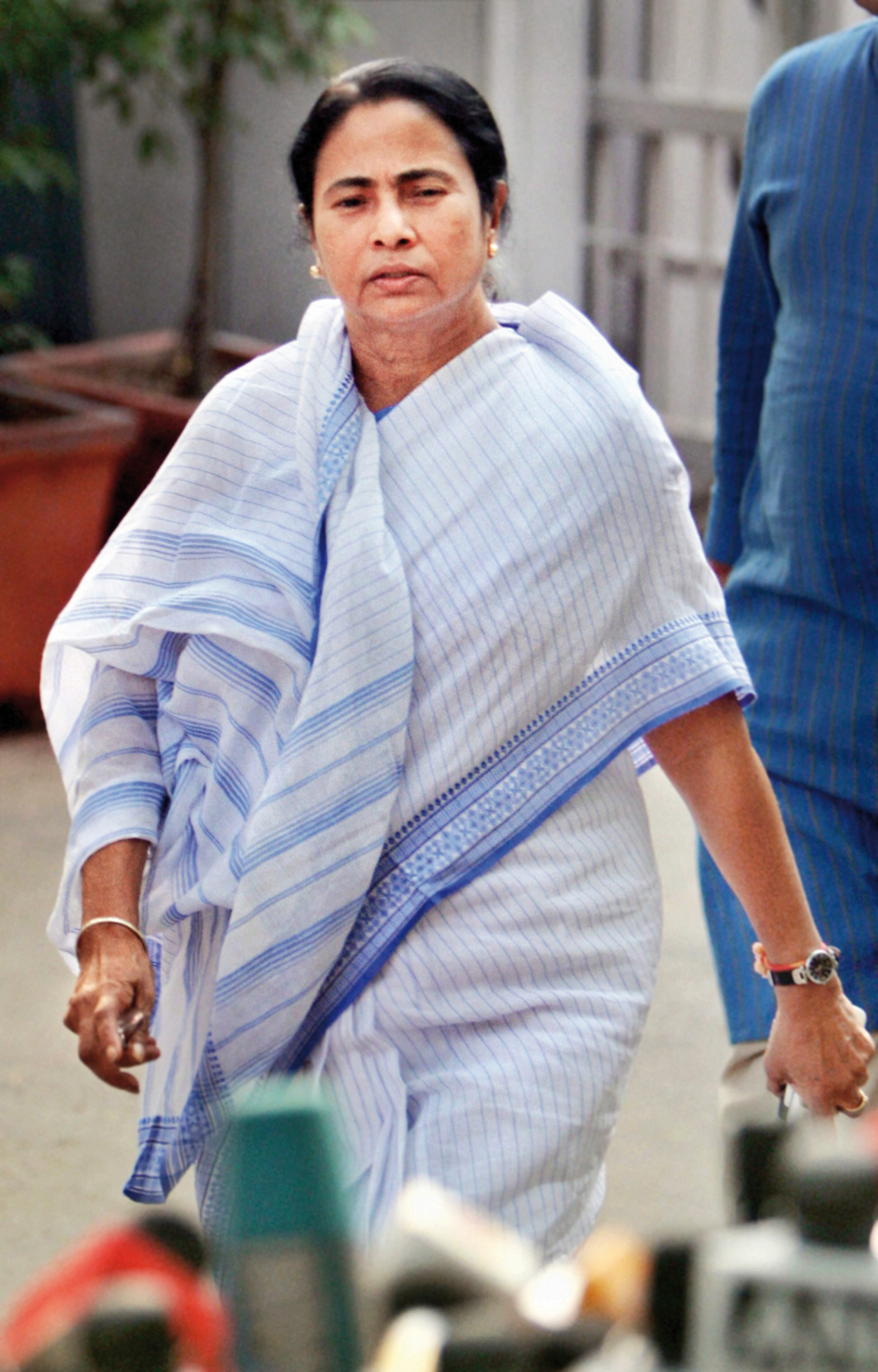 There is mayhem in Bengal. In fact, that's been the other name of Bengal since years of CPM rule. Open a Bangla news channel and all one sees are murders after murders. All political murders. Complete unrest. And it is so unfortunate to see the interviews of the helpless relatives – they can but do absolutely nothing. Really, opening the TV channels is so disheartening. Not that the rest of India is far better. But what's happening in Bengal is unbelievable and never seen before in any part of the country, including Bihar. The CPM government – seeing their end coming nearer – has gone berserk and increased their complete total gunda raj by many folds. In between all this mayhem, there are some other interesting developments. The old man who was the man behind the whole mess, Jyoti Basu, has suddenly decided to get more active issuing two requests! One, to the Congress Party to stop supporting the Trinamool Congress and start supporting them to preserve peace! He has also appealed to Congress party supporters to vote for CPM because Trinamool and Mamta were hands in gloves with the Maoists! Although at his age, the latter part of the gibberish can otherwise be excused; yet, behind his appeal, there could be a much well thought out scheme! And Mamta should be careful to not fall into the trap. What I suspect is that the cunning, old hat that Basu is, this attempted truce could snowball into something bigger. CPM and Congress have always been quite close. And if by chance, Basu succeeds to win the Congress over, then the CPM – despite all odds – again stands a remote chance to win the forthcoming elections!

A tie up – more than splitting Trinamool votes – would mean that from the Centre, the Congress won't supply enough reserve force during elections to man the various booths. That will leave CPM with the golden opportunity to create the worst kind of mayhem and rigging. After all, Jyoti Basu is the man behind years of scientific rigging practiced by the CPM over years! During his time, rigging used to be more specialised and scientific, with detailed grassroots calculations of the non CPM households. Rigging was done only in places where such households were more in number; and that too only as much as was required, by simply not allowing some people to come to vote from their homes. With years, however, CPM has grown in violence as the anti-CPM households have grown in numbers. And if this year by chance the Central Reserve Police Force is absent during elections, it will be the worst elections in Bengal's history because this is a do or die situation for CPM. There are already whispers in political corridors that CPM, with its years of black money, is all set to buy the Congress support through some agents in Congress. However, the truth is that only two things can make CPM win this time.

One, if didi decides to dig her own grave by showing some immature tantrum and walk out of the Centre (She is very capable of it and has done it in the past). That's the only way the Congress will find it easy to leave her and back CPM. However, that is less likely this time as Mamta – quite unlike her character – is being quite restrained as she also understands that this is her golden chance to realise her dreams. The second way she can lose is again by digging her own grave, but this time literally. She has no second line and failed to capitalize on the chance to make one when, instead of the 4 cabinet rank ministries she could have taken, she chose to take only one in the government, only to keep her second line out of limelight. That means that God forbid, if something happens to her, Trinamool Congress will not be able to win due to the lack of another saleable second in command. And that is why I fear that the worst resort of getting rid of her must be there in the minds of her rivals. And if by chance something happens, only she will be to blame. Because she hardly takes care about her security properly. I don't think that's bravery. I think that's being foolhardy. After all, if they do manage to harm her, what will happen? Yes, a lot of bloodshed from her party workers side too. But how does it matter? In a state where there is so much anarchy already, a little more will hardly be a big deal. However, this can ensure Trinamool is wiped out almost forever. And the blame can easily by then be shifted on to the Maoists!! That is why I fear it as a possibility as this is total do or die for CPM. And they are killing to avoid death. The only question is, how far will they try to stoop down. Mamta must understand that there is real risk to her life. And be extremely careful about it. Because after all, nothing else can prevent the inevitable from happening these elections! She is sure to win this time. All she has to do is to stay alive.