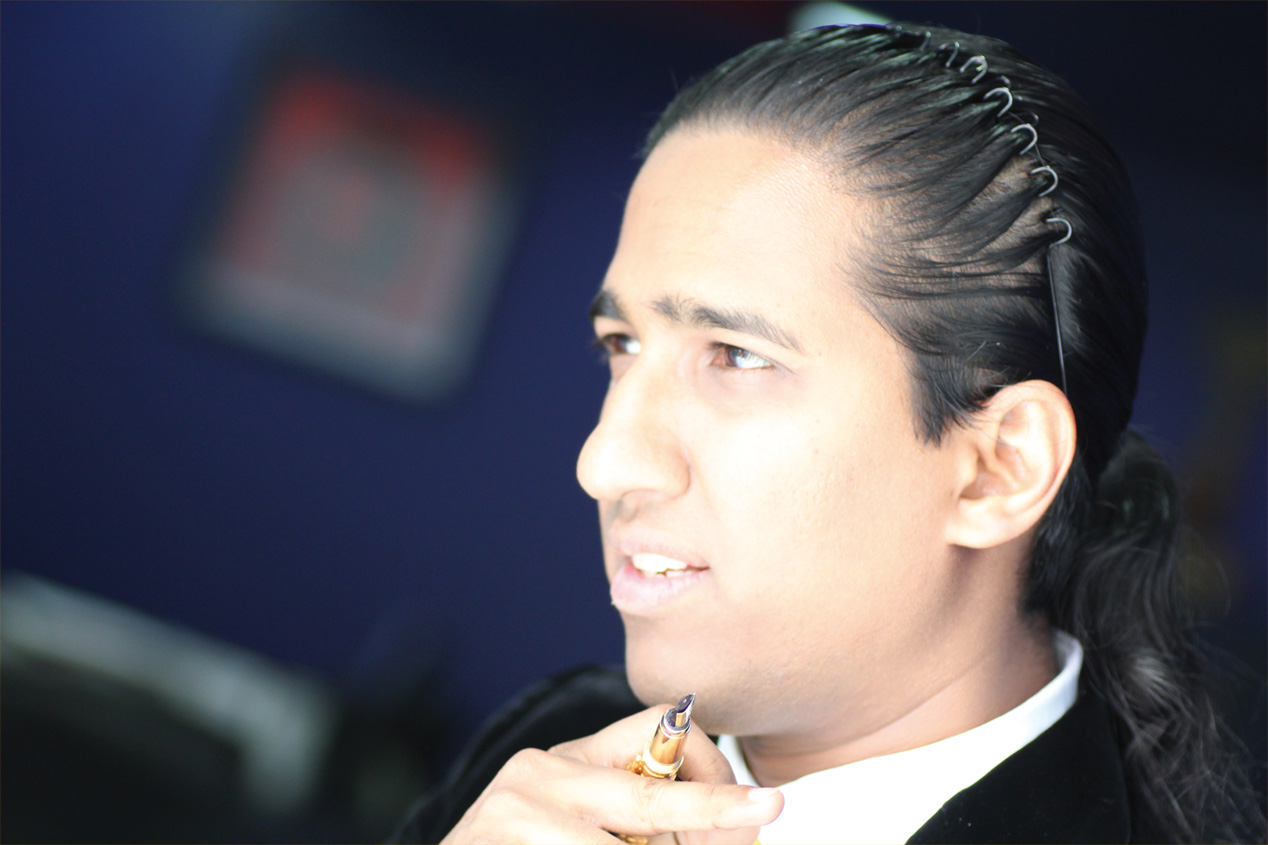 it would be his biggest contribution to the nation!

In retrospect, the results of the 2009 General Elections have proved that the legacy of the Gandhi family and its deep union with the Congress Party is not just for namesake. The handsome numbers of seats with which the UPA roared back to power proved many pundits wrong – though the fact is, a deeper analysis of the factors which made the decisive victory of UPA possible indicates that probably even the UPA did not expect the mandate to be so much in their favour. Frankly speaking in terms of performance, the previous term of the UPA regime was not at all exciting, at least not enough to earn them such a landslide win. Although they had taken a few steps in terms of NREGA (which they have further consolidated, post their win) or the rural loan waiver scheme, those alone couldn't have been so decisive in making the victory so seamless. Moreover, the nation then had just recovered from the mayhem of 26/11 and was reeling under an economic slowdown! But won they still did, and that too by a huge margin, clearly indicating that the Indian voter was so tired of witnessing the likes of Mayawati, Amar Singh, Lalu Prasad or Prakash Karat and their near zero interest in the long term development of India coupled with complete lack of vision, that they voted against them.

Other than this, the other key reason for the win was that barring Congress, there was no other political party which had fielded so many young candidates. And without any iota of doubt, the credit of the victory of UPA has to be given to Rahul Gandhi. Prior to the last Union elections, for so many months, he had been single handedly trying to motivate the youth of this country to join mainstream politics. The incredible results of Uttar Pradesh in which no one expected Congress to do so well was not because of any significant or strategic caste calculations. On the contrary and against the odds, it was all about this young man who reached out to the masses of UP and showed them a better future without fragmenting them on caste or religion. In fact, for a long time, it has been the trend that to win elections in India, it is important to divide the populace and make them vote either on caste or religious lines. It was refreshing to see someone after a long time who was trying to do something else.

It might be a little too early to state that Rahul Gandhi is probably the best politician of the country today and that he is better than the rest. But what is great about him is the fact that he is trying to bring a fresh breath of air in Indian politics, and particularly in Congress. He is instrumental in developing his own brand of politics which is a little less vitiated, devoid of personal vendetta and is definitely bereft of muscle and money power, factors which have been the biggest entry barriers for clean people to enter mainstream politics. Who can forget his unabashed appreciation of Nitish Kumar for the good work that he had been doing; it was a clear reflection of a politician who by Indian standards is completely apolitical. And there is no doubt in the fact that India needs more such people to fill the seats in the Parliament and less of the thugs who fill it up otherwise. In fact, it was amazing to observe that the impact of Rahul was such that the voters of UP booted out some of the dreaded gangsters indicating that for them, enough was enough. It was heartening to observe that the common man dumped those who would have otherwise enjoyed life with public money and loathe doing any good work worth talking about for their own constituencies. In itself, it is a remarkable transition for the UP electorate.

This time, undoubtedly, the youth of this country have been inspired to vote. And many of their votes have actually helped Congress to come back to power. For the young Indians, it is development that matters all in all. And most of them are looking up to Rahul Gandhi who has also set benchmarks by not trying in anyway to sit in the Prime Minister's chair. By opting out this time, he has also shown that it is not necessary to sit in the coveted chair for continuing the good grassroots level work, the type of which he has been doing for long. And hence, after UP, now he is headed for Haryana.

In many ways Rahul Gandhi reminds me of his dynamic father, Rajeev Gandhi, and the way he ushered in economic and technological revolutions in this country, most apolitically. Many expect Rahul to repeat the same. But Rahul's real contribution would be if he can inspire India's youth to believe and participate in politics, which stands completely eroded today. It would be his biggest contribution to the nation, if he can drive his campaign and successfully pave a path for young and visionary leaders, with clean track records, to plunge into mainstream politics. That would change the future of this nation forever...