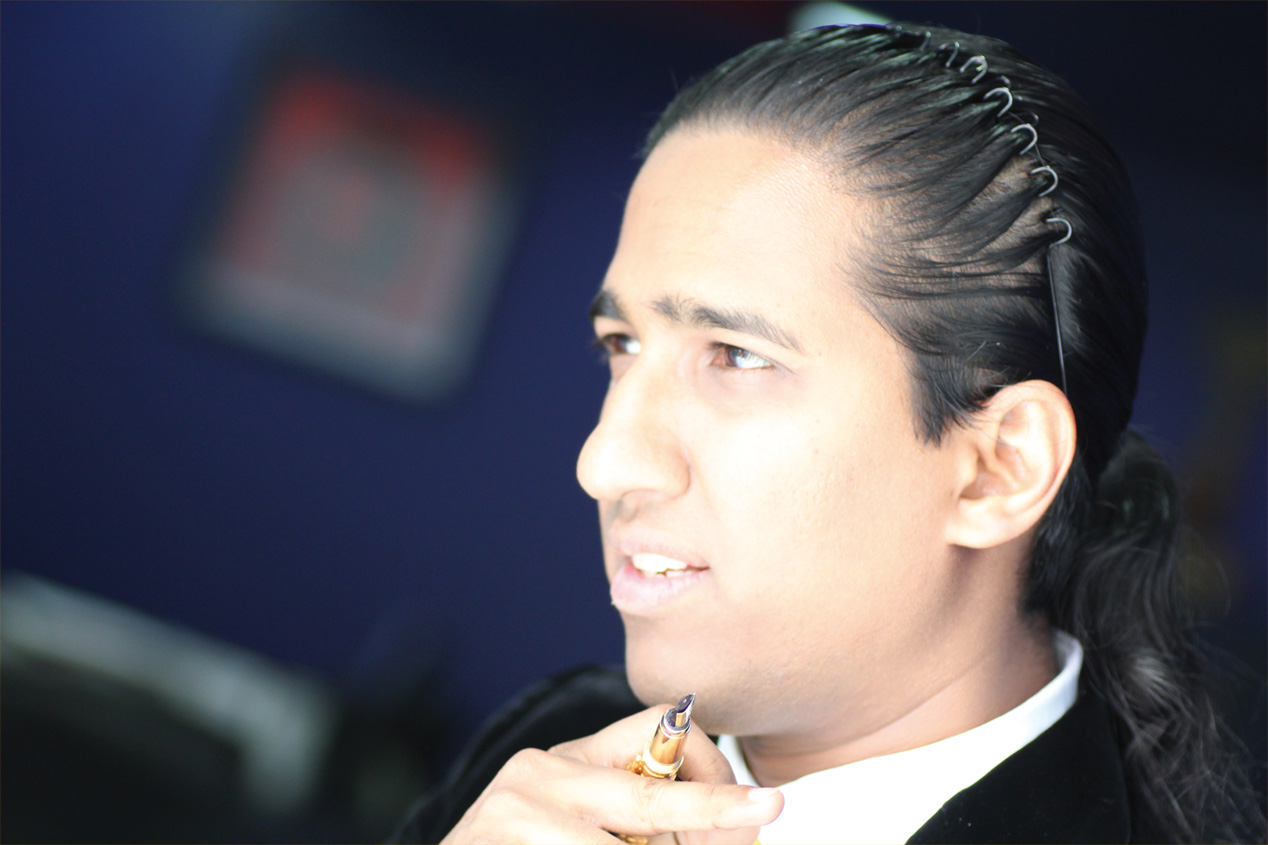 Do expect TV channels and newspapers in the next few weeks to be full of speculation about when the next Lok Sabha elections are going to take place. There will also be a lot of boring stuff on caste equations, minority vote banks and alliances that could decide the fate of UPA and NDA. You will find Congress and BJP leaders, the Marxists and spokespersons of myriad regional parties on TV talk shows talking aggressively but saying little. And of course, you will soon start watching and reading opinion polls that will give X and Y number of seats to NDA, UPA and UNPA(if it still exists by the time this magazine is in the stands). But people like you and me who don't claim to be political pundits can still use our common sense to realise that even the next Lok Sabha will probably be dominated by regional parties when it comes to deciding who will form the government. In fact, after the Marxists withdraw support, it will be regional leaders like Mulayam Singh Yadav (Samajwadi Party), Ajit Singh (Rashtriya Lok Dal) and HD Deve Gowda (JD–S) who will probably become the key to the survival of the UPA government till early next year.

What most Indians need to ask is: Is the dominance of regional parties holding back India's emergence as a global power in terms of foreign, economic and social policies? This question needs to be asked again and again, not just because the Left has vetoed the nuclear deal, but also because small regional parties have a potentially dangerous control over government policies of all kinds. And regional parties and leaders are on the march all across India. Mulayam Singh Yadav, Mayawati, Lalu Prasad, Bal Thackeray, Chandrababu Naidu, Jayalalitha, M Karunanidhi, Naveen Patnaik, Mamta Bannerjee, Nitish Kumar, Om Prakash Chauthala, Prafulla Mahanta, Prakash Singh Badal and Mufti Mohhamed Sayeed are just names who will play a decisive role in the formation of the next government. We all know they will expect their pound of flesh in terms of more state funds for their regions, more trains to and from their states and more 'schemes' that benefit their vote banks. But will they pause and think about India and its future?

This has been one of the more unfortunate developments of Indian democracy since 1967 when the monopoly of the Congress started slipping over the country. The process was accelerated in 1989 when the Congress lost the Lok Sabha elections. Since then, so called allies have been dictating terms to successive governments. Sure, the rise of regional parties also reflects the health of Indian democracy in a way because they have replaced national parties who could not fulfill local and regional aspirations. Because the people of Andhra Pradesh felt insulted, NT Rama Rao could form the Telugu Desam and ride to power.

Yet, isn't there a danger that if all regional parties focus only on their 'narrow' agendas and if the so called national parties like the Congress and BJP keep weakening, there will be no one at the centre to pursue policies that are in India's strategic national interest? And the dangers are real. The Akali Dal can any day paralyse government and governance because they are unhappy with the controversial 'Sacha Dera baba'. The PDP can paralyse Kashmir. Shiv Sena routinely paralyses Maharashtra. Trinamool Congress does it in West Bengal. The Dravidian parties do it in Tamil Nadu…the list can go on and on…

Power without responsibility can be the most dangerous thing and I think the time has come for regional parties and formations to realise this. Politics has become such a dirty word and profession that it would be futile even to expect any magical results or changes in the run up to the next Lok Sabha elections. But for the future of India, regional parties have to adopt their own 'Common Minimum Programme' that will clearly spell out the policies they will support, no matter what the government.

Since regional parties claim that they have a better understanding of what voters want – in contrast to lumbering national parties – surely they can announce that they will support any policy that promotes access to education, health, sanitation and employment opportunities for the poor and the deprived. Literally from Kashmir to Kanyakumari, these are issues that engage the voters who are desperate to share the benefits of globalisation. Regional parties also know that the biggest obstacle to delivering benefits of development and even decent policies is the corrupt and incompetent bureaucracy. Can't they all come together and promote a charter which says that bureaucracy and red tape will be the number one enemy they all will vote in the Lok Sabha to abolish?

India now stands at the crossroads. Being a Democracy, elections are inevitable and so is political instability. Equally unstoppable-for the time being-is the rise and rise of regional parties. Perhaps for the first time, India's regional parties have an opportunity to create history. Not by merely forming a Third Front and repeat the instability and incoherence of the Deve Gowda and Gujral governments between 1996 and 1998. But by insisting that power and policy making actually shifts from Delhi to local districts and villages.

I Know I sound overly optimistic and even 'idealistic'; but my faith in the ability of Indians to find innovative solutions is unending!