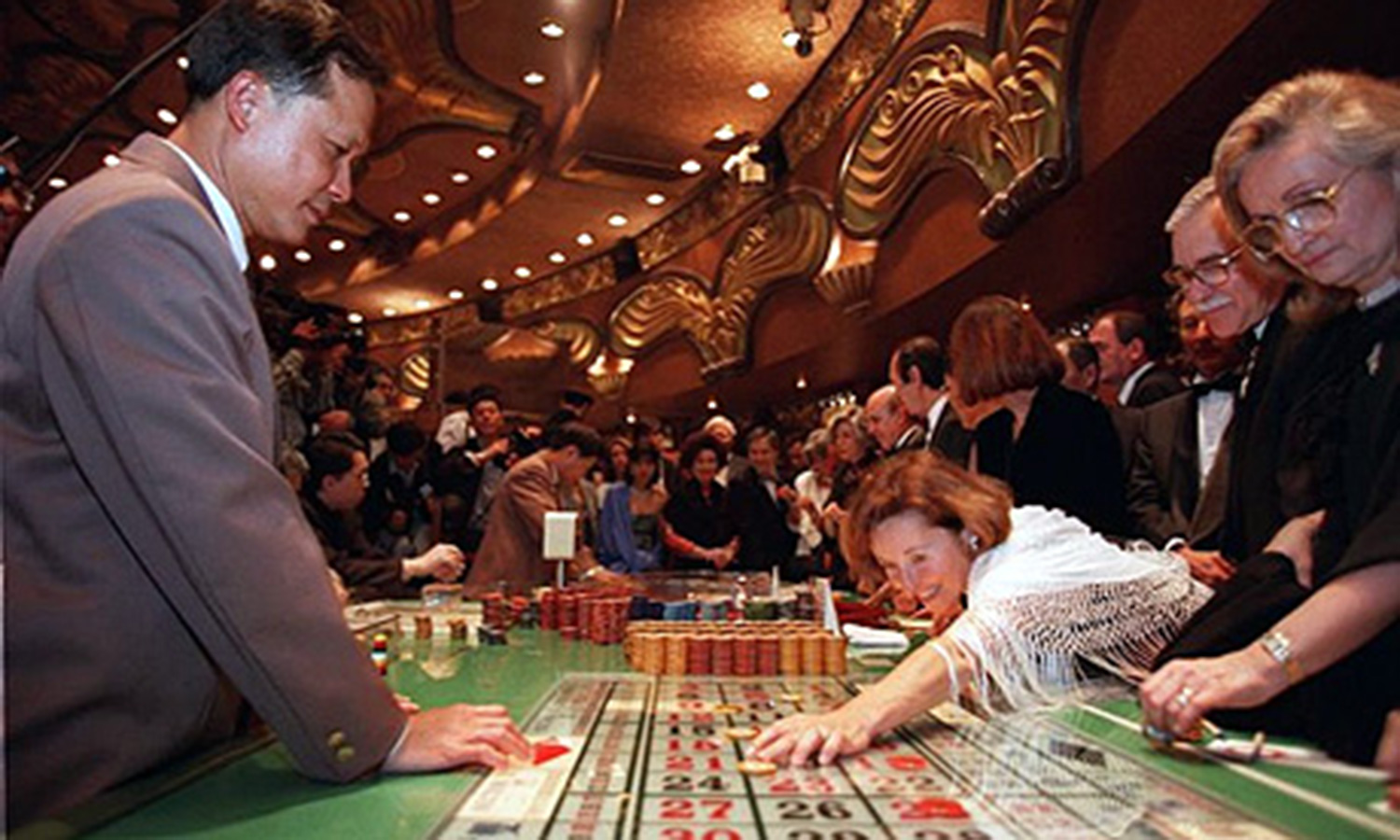 While I was contemplating what to write in this week's editorial, James Packer was publicly announcing his plans to invest $400 million for a casino resort in Sri Lanka. In a speech at the Commonwealth Business Forum in Colombo, he said that his casinos would act as ''a leading tourist mecca for the rising middle class of India, China and the rest of Asia.'' Without a doubt, Packer has got his figures worked out pretty well. Despite a domestic ban on gambling, Indians do illegally indulge in various forms of gambling and betting every year. Some reports suggest that the size of the domestic gambling and betting 'industry' could be beyond $60 billion a year; and this is not counting the amount Indians spend abroad in casinos and betting centres. However, most of these instances are not in public view and are virtually impossible to track. Here is where the government needs to make smart plans to exploit the benefits of both the worlds. Going by the way India wishes to increase tourism, and perhaps even minimise the number of Indian tourists going abroad (to save foreign exchange), the authorities need to seriously consider setting up domestic gambling centres as these could give quite a significant impetus to tourism revenues, given the lessons that are there to be learnt from Vegas, Macau and Singapore. Can 'Incredible India' and mini-Vegas, for the sake of argument, exist at one place? I am not advocating that India adopts gambling blindly – given the negative connotation the word exudes – nor am negating the social malaises that gambling might bring, but am simply pointing out that the government should at least review the undeniable global correlation that exists between GDP growth and setting up legalised gambling and betting centres within the country.

If the worry is that legalising gambling in India could increase social exploitation, one could explore setting up of such centres in stand-alone territories like Andaman and Lakshadweep islands, test out the initial waters and economic benefits, and depending upon the experiences and lessons learnt, open up more centres in other states. Opening highly regulated casinos in such stand alone territories may actually give a huge boost to employment and lifestyle in these regions.

Las Vegas is a case in point. Thanks to gambling, Las Vegas today has an impressive employment rate and low tax burden. Similarly, legalising gambling turned the odds in favour of Mississippi. In another case, Tunica – one of the poorest counties in the Mississippi delta – today boasts of a low unemployment rate, low food subsidies and low state welfare expenditure. Even during the slowdown, in the year 2010, the American Gaming Association confirmed that gaming services contributed almost $125 billion to America's GDP, apart from providing 820,000 jobs and raking in close to $49.7 billion from tourists. As per the Casino Association of South Africa, casinos have contributed 143 billion rand to South Africa's GDP since being legalised in 1996.

Macau, one of the most-sought after gambling hubs in the world, has seen itself growing at light-speed! The province not only has seen a surge in employment and lifestyle but has seen a huge increase in per capita income, which today stands at around $78,000 – 10 times the average Chinese income and notches above the average American income. And this didn't take centuries to happen. It literally happened overnight. Macau is well-connected to China via water, air and land and witnesses around 80 million Chinese visiting this province, spending over $100 billion every year. Today, by various estimates, the revenues earned by Macau is six times that of Vegas. The Statistics and Census Service confirmed recently that the region's quarterly economic growth was propelled by an 8.5% increase in exports of services, specifically gaming.

However, amidst all nations, one nation that has exploited the benefit of capitalism, yet kept socialism intact is Singapore. It is a classic case of 'Happy Capitalism'. The nation today has some of the world's largest casinos and generates revenues close to what Vegas generates, but has been successful in keeping the social malaise out of the system. On the one hand, the island nation invited two of the world's biggest casino companies to open gaming resorts in the nation, and on the other, it formulated laws that kept the doors of the casinos closed for its own people. The nation has strict rules for Permanent Residents (PRs) with respect to gaming halls and casinos. Locals are usually discouraged from entering these halls and are heavily prosecuted in the case of a breach of law. The Singapore government, does however allow locals to stay inside a casino for 24 hours straight on the payment of S$100 (Singaporean dollars) or have multiple entries per year on the payment of S$2000. At the same time, the government of Singapore also regularly educates casino operators about discouraging locals and has released mandates for creating 'virtual walls' between locals and casinos. Notwithstanding that, civil servants and bureaucrats in Singapore are prohibited from entering casinos and gaming centres. Bureaucrats having an annual pass for entry into casinos need to regularly submit detailed logs describing their visits to casinos.

A statutory board called the Casino Regulatory Authority of Singapore (CRA) is responsible for administration and enforcement of the laws as laid down by the government. They ensure that no one (including tourists) below the age of 21 years is allowed entry into the casinos; the operators under no circumstances extend credit limit for the PRs; no automated teller machines (ATMs) are installed within the casino premises; problem gamblers are stopped from entering the gaming halls. Moreover, with the setting up of the National Council on Problem Gambling (NCPG), families can get their family members banned from entering casinos. Even families of adult foreign students studying in Singapore can apply for such bans on their wards. As of last count, around 90,000 people have been banned on individual requests while another 1500 have been banned on family request. And of course, any citizen who has filed for bankruptcy is by default banned. Additionally, no direct casino advertisements are allowed in any form. Taking it steps ahead, the government has banned opening of any independent casinos; only resort-casinos are given licenses to operate.

Looking at the Singapore example, why can't the Indian government invite international casino giants to open integrated casino resorts in Andaman and Lakshadweep and convert them into the Macaus of India? Like I mentioned above, it would not only increase tourism but would also encourage tourists visiting south-Asia to alter their itinerary and add India to their travel plans. However, like Singapore, there should be strict rules in order to keep locals and Indian nationals away from gambling, or there should at least exist structured caps on betting amounts, depending upon income and family approval of Indians. But under no circumstances should such resorts be replicated in the hinterland and under no circumstances should locals be allowed to enter casinos regularly. With Kazakhstan, The Philippines, North Korea and Taiwan, planning to do a Macau themselves, it would be a bad bet to for India to not explore this potential opportunity!